Final Phase of Woolverton Gallery development starts Monday 1st March
We are finally there: the last phase of building work starts on Monday 1st March. The gallery is being made in an existing stable block, and will eventually add 3 more viewing rooms to the existing gallery"s two existing rooms. It is being is being made in a minimilistic style with plain wooden floors with underfloor heating, and eventually will provide with a wonderful display area for over 60 paintings at any one time.
We will uploading the galleries of some of the last artists to join us over the next few weeks, and from what we have seen so far, the Gallery will present a stunning Smmer Exhibition starting on 1st June.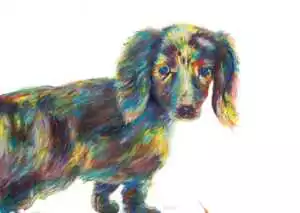 as you can see this little doggie is looking for a home!